Login to Complete A Submission or to Access Judging Panel
THE GAMES FOR CHANGE STUDENT CHALLENGE IS THE LEADING NATIONAL GAME DESIGN PROGRAM THAT COMBINES STUDENTS' PASSION FOR GAMES WITH DIGITAL LEARNING AND CIVIC ENGAGEMENT.
The competition will open for submissions on February 1, 2022
The competition is broken down into 4 U.S. regions: Northeast, South, Midwest, and West, and two age groups: "Junior" (grades 5-8) and "Senior" (grades 9-12). The National Champion will receive a $10,000 scholarship, generously provided by Take-Two Interactive. Visit the About the Competition page to learn more.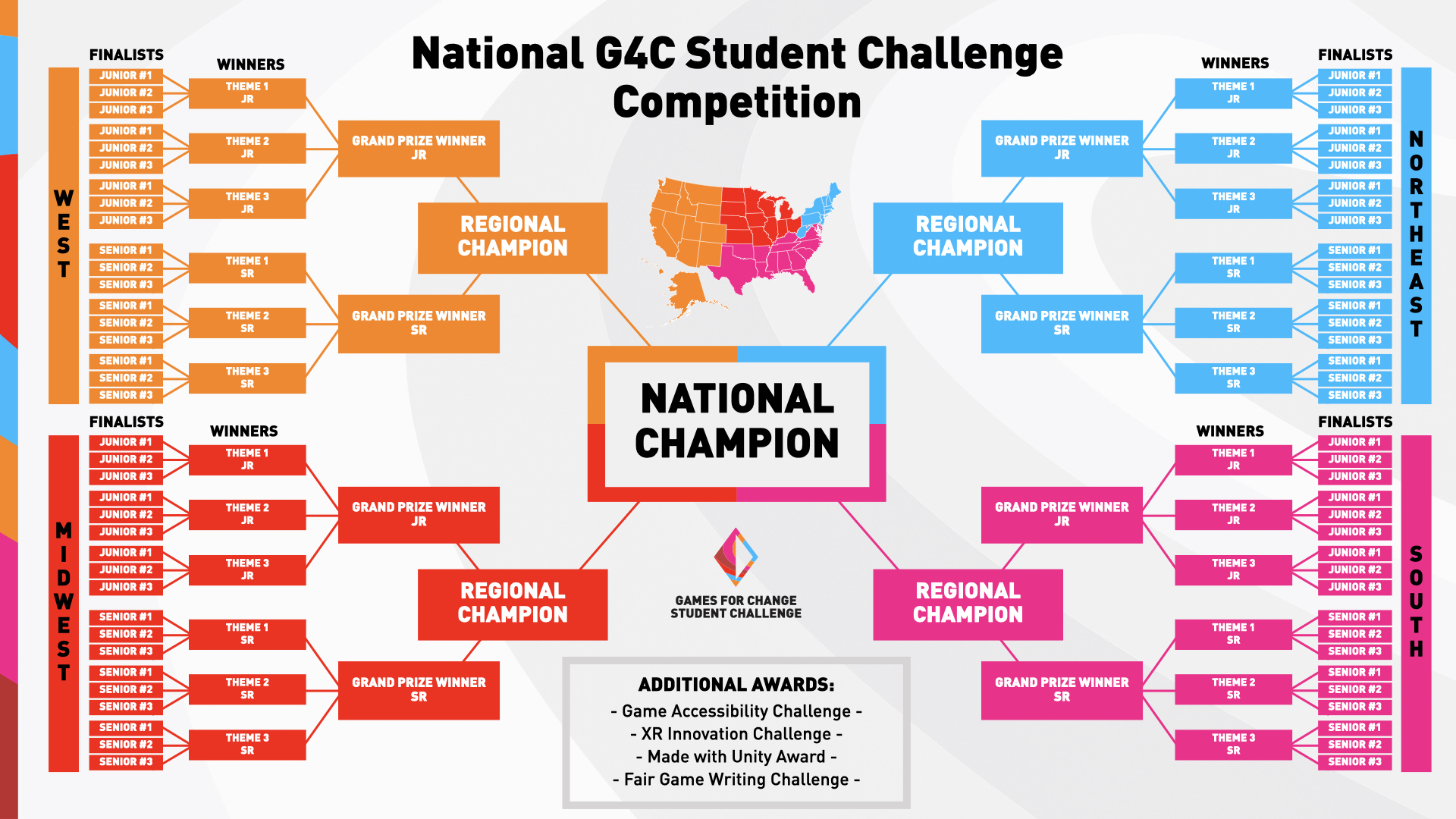 ________________________________________________________________________________________________
PROGRAM PARTNERS
PROGRAM SUPPORTERS
THEME PARTNERS
COMMUNITY PARTNERS